3 things CDAOs should do to fully understand and embrace the magnitude of their job
by Michael Hiskey | March 13, 2018
What should chief data and analytics officers do to substantiate their roles and deliver on the long-term goals they've been signed up to accomplish?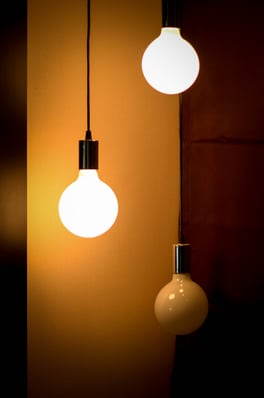 This blog post originally appeared in InfoWorld*
The chief data officer (CDO) and chief analytics officer (CAO), collectively referred to as the CDAO, are potentially the most talked about job position in major organizations of 2018. But what should these executives do in order to substantiate their roles and deliver on the long-term goals they've been signed up to accomplish?
Balancing short-term low-hanging fruit versus long-term business plans, centralizing or disseminating analytics and data controls, determining and enforcing information governance, and strategizing to become more data-driven—these issues are on the top of the agenda for this burgeoning role. Here's what CDAOs should do to meet the challenge.
1. The leader of the band
Now that data officers have earned their spot in the C-suite, many will want to become a total business executive, driving company strategy, and changing business practices from the get-go. This impulse shouldn't be shelved but contextualized—something that, if shrewdly done, will pave the road to increased influence.
CDOs ought to think of themselves as leaders of the band of data champions. Just as an orchestral conductor needs to only understand the instruments and the musicians they lead rather than be a virtuoso violinist, flutist, and pianist, a CDO's biggest asset will be a sophisticated grasp of the evolution and capabilities of data technologies that touch all stakeholders in an organization: databases, data lakes, data storage, big data, Hadoop, and more.
That balanced, nuanced level of fluency will allow the CDO to think critically and creatively about data—and then act on their ideas. Whether that means partnering with other data leaders on big projects or hiring new database administrators and enterprise data architects and delegating to them new responsibilities will be the CDO's day-one tasks. Doing it successfully will require the CDO to have a razor-sharp eye for data talent, for separating the wheat from the chaff—not to be a relational database expert themselves.
2. Responsibility
and

liability

To prove their mettle and ultimately drive business practices, CDOs must fully understand their new responsibilities—and liabilities.

Putting data in the driver's seat means knowing which roads are closed. When GDPR comes into effect on 25 May 2018, any business with a single customer in the EU will be subject to regulations. Chapter 4, Article 37 states that companies must hire a data protection officer (who may or may or may not also be the CDO) if they process public data or monitor data on subjects on a large scale. And that's just tiny part of the 20 articles in Chapter 4 that include unprecedentedly draconian rules for how companies control and process data.

Each of these new provisions comes with so many gotchas in the fine print about how a DPO must respond to the governing body in each region in the EU. Wading through the thicket to determine new compliance needs will require discipline and technical expertise. But compliance doesn't need to hinder business. The smartest companies will use GDPR as opportunity to reduce liability by shoring up data processes with an eye toward better practices in everything from marketing to logistics.
3. Blaze the trail
The manual for how to choose and groom a CDAO has not yet been written. And the idea that such a manual exists is predicated on a presumption about the position itself, as if there's a secret formula for creating a successful CDO or CAO.
Each CDO or CAO will need to adapt to the unique businesses issues at his or her organization. This will always be the case, but it's a critical distinction in this nascent time. It's easy for companies to say they want to use the most cutting-edge data practices to increase revenue. This is where the CDO or CAO steps in and earns the trust and respect from his or her fellow CxOs. He or she will have to exude a strong personality to dictate when needed and cajole when required—a carrot and stick approach. He or she will have an easier time when handling regulations like GDPR and BCBS 239; the specter of government fines will help gain support for the CDAO's ideas and opinions.
But the uber-successful CDOs will be the ones who parlay the low-hanging-fruit victories into large-scale buy-in from key stakeholders to lay down the foundations for business practices that prevent problems down the road. Implementing intelligent master data management and collaborative data governance at scale and cost are critical to making sense of the troves of data businesses capture.
I recently talked about the carrot-and-stick approach with a CDO from a large US insurer. He was able to enforce the idea for good reference data management by making it a requirement every time a business unit requested an analytics project. Executives see analytics but are often bewildered by the idea that good analytics on top of messy data will not produce desired results. Michelle Vercellino, chief technology officer at IMA Financial, feels the same.
With Gartner's Data & Analytics Summit fast approaching in the US and UK, I'm reminded of how the CDO conversation came of age at last year's summit—and am thinking about how this year the discussion will be directed at the life and times of the CDO. But what today's CDO should look like and what it should do are really questions of how the CDO will support business functions right now and with an eye to the future.
For those looking to get ahead of the curve, they must fully understand the magnitude of their job, so that they can embrace all its challenges—and come out on top.