Giving Business Users More Control at Chipotle
by Michael Hiskey | March 05, 2018
As Real as It Gets: Giving Business Units More Control with MDM
Desription of the session and link to download the slides:
Chipotle will present thier experience of building an intelligent data management application to handle the requriements of mastering, managing, governing and enriching data for restaurants, menu, location, and tax program information.
As one of the fastest growing restaurant chains, Chipotle Mexican Grill is mastering everything from the freshest menu ingredients of any national chain, to the tax, regulatory, and management specifics for each of their, over 2,250, stores. With Semarchy, Chipotle was able to shift control of data from IT to the business user, leading to increased data accuracy, decreased system reaction time, and increased quality of customer service.
Leveraging the xDM platform, Chipotle's business units are empowered to be more proactive with systems that can react faster; users can manage the data all without the need to translate specific business domain knowledge into 'IT speak' before updates are made.
The introduction of xDM increased Chipotle's granularity of accuracy by pulling and cross-referencing locational data from up to seven different systems. Before implementing xDM, Chipotle's mapping programs had a margin of error in accuracy of 1-2 blocks, and even placed one restaurant as floating in the middle of the Hudson River. This inaccurate data is a common issue of earlier generation MDM solutions that often rely on only a single data program.
Anecdotes Jeff talks about in the presentation include "Finding the Nearest Chipotle," "The Great Carnitas Shortage of 2015," and "How to Skip the Line at Chipotle," discussing how Chipotle has leveraged innovative MDM solutions from Semarchy to better serve their customers.
More about Chipotle
Steve Ells, Founder, Chairman and CEO, started Chipotle with the idea that food served fast did not have to be a typical fast food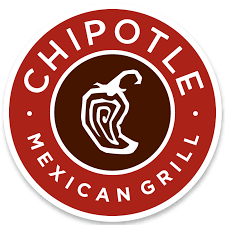 experience. Today, Chipotle continues to offer a focused menu of burritos, tacos, burrito bowls, and salads made from fresh, high-quality raw ingredients, prepared using classic cooking methods and served in an interactive style allowing people to get exactly what they want. Chipotle seeks out extraordinary ingredients that are not only fresh, but that are raised responsibly, with respect for the animals, land, and people who produce them. Chipotle prepares its food using real, whole ingredients, and is the only national restaurant brand that prepares its food using no added colors, flavors or other industrial additives typically found in fast food. Chipotle opened with a single restaurant in Denver in 1993 and now operates more than 2,300 restaurants. For more information, visit Chipotle.com
Presenter
Jeffrey Cox, Lead Technical Architect, Chiptole Mexican Grill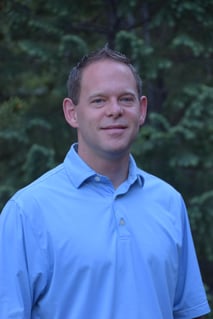 Jeffrey Cox is the Lead Technical Architect at Chipotle Mexican Grill. Currently he is responsible for the development of Chipotle's enterprise architecture practice which includes enterprise services, cloud strategy and application architecture. He also works closely with data architecture and business intelligence teams.
Jeff has 15 years of experience with data systems including; administration, modeling, warehousing, data movement, governance and master data management. Before coming to Chipotle, Jeff has worked in public education, telecommunications and healthcare. He spends most of his free time taking advantage of the beautiful Colorado outdoors, regardless of what season it is.
To download the slides, click the button below.
Further Reading: