xDM 5.2: Faster Integration and Data Literacy for All
by FX Nicolas | May 25, 2020
Semarchy has a long history in data integration. We recognize that every data management initiative should not underestimate the effort spent integrating the Intelligent Data Hub with other high-value applications and external APIs. We are also convinced that a strong data-driven culture requires educating business users to the concepts manipulated by their applications through data literacy for better governance. xDM 5.2 addresses these two challenges with elegance and agility.
Faster Integration with REST Clients and Caching

In the past 10 years, REST has proven itself a reliable standard for service APIs and data integration. It has therefore become the de-facto standard in Semarchy xDM for its zero-code integration and platform management APIs, whether used for data ingestion or for data consumption through Named Queries.
xDM 5.2 goes one step beyond and introduces the new REST Client design-time construct to leverage external REST APIs during the data enrichment process. Following the zero-code approach, designers can now declaratively register a REST API end-point with its URL, headers, body, inputs, and outputs, and immediately use this registered API as any other enricher. With the growing number of external REST APIs, such as Microsoft Cognitive Services, Google AI APIs, or Amazon Rekognition, to name a few, designers expand the xDM enrichment capabilities in a matter of minutes, without the need of developing Java-based plugins.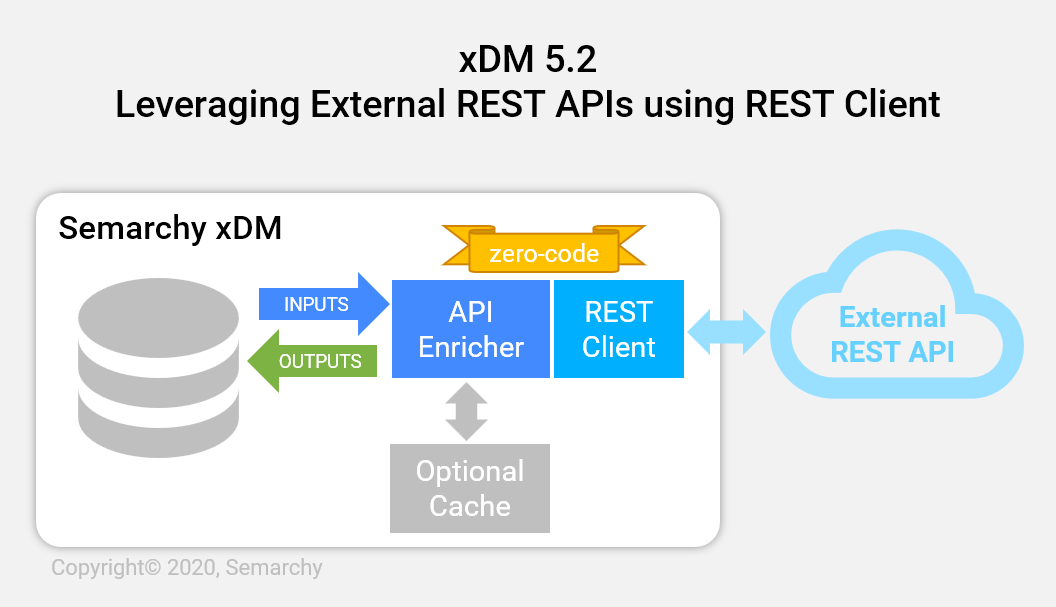 The optional Enricher Cache is also a new feature for both plugins and REST-based enrichers to cache the enriched data and to prevent useless external API calls. Caching drastically improves performance and reduces latency for large volumes of data. It also minimizes the costs induced by external service providers when they charge per API call.
Application Documentation for Data Literacy
Educating business users with shared up-to-date data definitions, rules, and policies is the key for a successful data governance initiative supported by the Intelligent Data Hub. Data Literacy becomes equally important to the implementation initiative in mature data-driven enterprises.
xDM 5.2 now exposes business-user focused documentation from within the data management applications built by the designers. Users can easily browse the underlying logical data model, understand business rules and definitions, and navigate to other semantic concepts such as lists of values and relationships.
The documentation is contextually available at multiple places in the application, whether in attributes, match rules, forms and collections views or as a full set from the application menu. Interactive diagrams display user-friendly data models and allow for unlimited navigation between semantic concepts.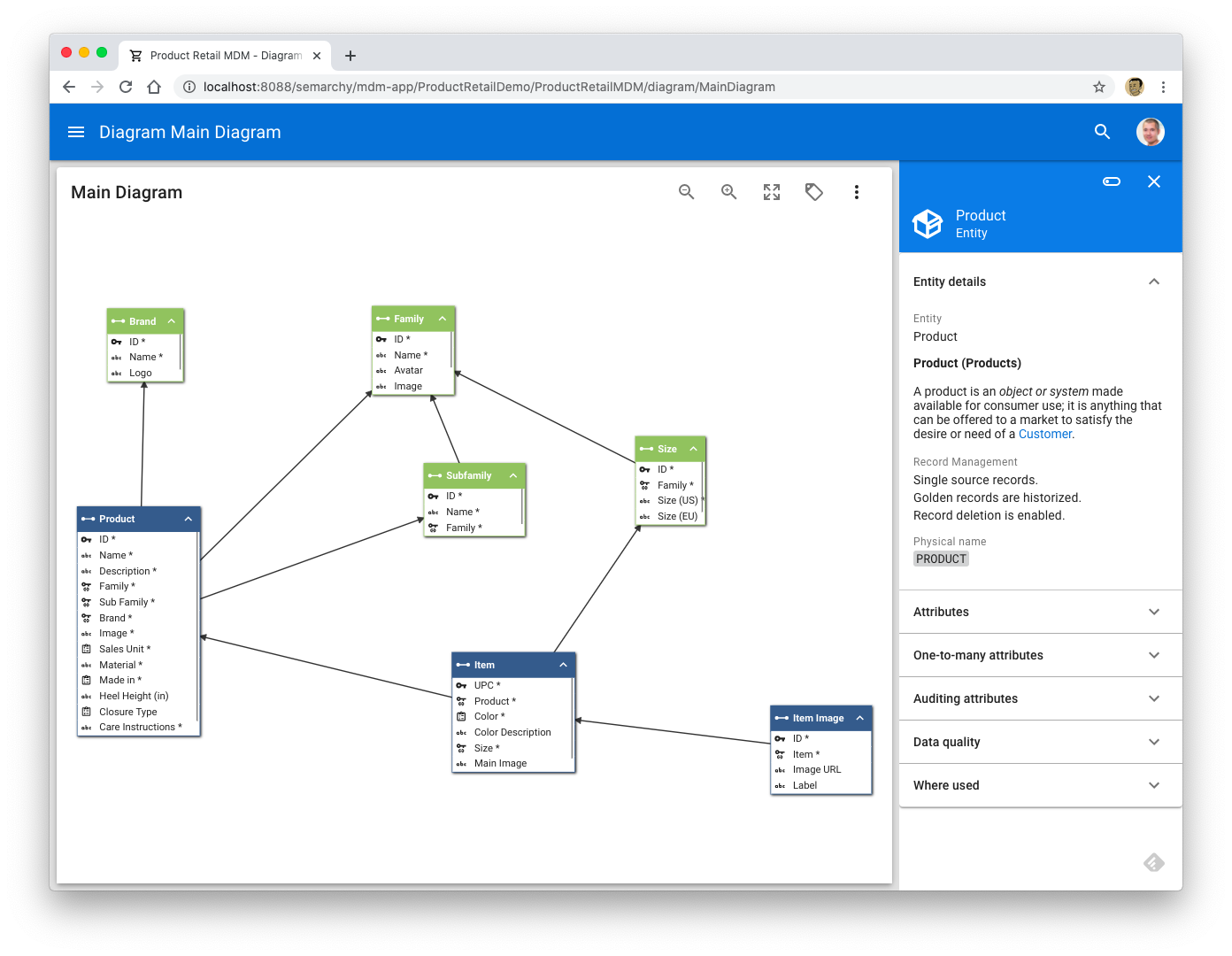 Using the application documentation, business users can now better understand the information stored in the Intelligent Data Hub, how it is managed, and what rules apply under what conditions. Transparently sharing knowledge across the enterprise and building a common data layer for data literacy has never been simpler!
You can discover more of the new features of xDM 5.2 for intuitive match and merge in another blog post.
Get started with xDM on-premises or in the cloud today.