Thoughts on the first-ever Gartner Data & Analytics Summit
by Michael Hiskey | March 14, 2017
It's hard to reduce all that is the Gartner Data & Analytics Summit down to one blog post. It was hard for the Gartner Events people to get all the BI & Analytics plus Enterprise Integration & MDM Summits into one Conference, but 2017 marks the year of that unification.
Over the 3.5 days, almost 3,000 dedicated Technorati and IT-Savvy Business Line Professionals watched some part of just over 135 sessions, from 56 Gartner Analysts and 100 Solutions Providers (like Semarchy).
This visit marks my 11th Gartner Conference, personally. One colleague remarked to me that about 20% of the content changes year-on-year; that feels a slightly low estimate but not far off the mark. Vendors in the Solutions Showcase seem to have an endless array of minorly differentiated offerings, wrapped with new buzzwords each year. Last year marked the end of the Big Data era, at least as far as enterprise software-speak goes, and this year brought in the reign of new favorites: The CDO, Bots, Digital Experiences.
The final slide of the keynote presentation "Lead in the Age of Infinite Possibilities" from Debra Logan and Kurt Schlegel, sums up a lot of the mainstream thinking:
Analytics is fully 70% of the talk at the conference, and this year majored on 'advanced analytics,' as that technology crosses to the mainstream. Increasingly, what was leading-edge in analytics and big data is a component of other solution offerings; much the way "Cloud" was a major topic and technology area that today is part of the delivery model of business-as-usual software in the enterprise.
Because of the analytics focus, you will find a few summaries no doubt, that encapsulate the takeaways from this Summit in a very analytics-centric manner. From one point of view, the combination of the four main thoughts and larger audience has resulted in "cliques" of those heritage areas. Similar, in a way, to how people who were part of a merge of companies gravitate towards their heritage organization, Gartner Data & Analytics is the same. BI people gravitate to BI, Analytics to Analytics, MDM to MDM.
Some people and organizations do transcend these groupings, and the above-referenced topics bubbled to the top. Nine topics grouped into three areas covers all the thoughts in this largest Gartner Summit ever – something for everyone. It's hard work to find a way to make every attendee and vendor feel as if their interests are addressed without overwhelming them—this is as close as anyone could get.
I'm going to pick three topics to talk about around this conference. One undeniably the biggest, one in the fat middle, and one bubbling under the surface. Predictably, I will relate all three of these to my core area of interest these days, coupled with my own lens of experience. I hope you enjoy it anyway.
The CDO. Whether you're in the Chief Data Officer, Chief Digital Officer or some convergence of the two, this theme was undeniable. This is a theme Gartner has been building over time, and have for the past year predicted that 90% of large organizations will have a CDO by 2019 (and only 50% of them will be successful). This is a foundational concept in Gartner Research, I can remember long-time analyst and Gartner Fellow Mark Raskino talking about this in depth as far back as 2013, most probably two years earlier than that in less obvious forums.
In short: if you don't have one, get one. If you don't see one, it could be because you ARE one. This is a role that is highly functional in nature, those that have been named in a figurehead manner are quick to realize the substantive nature of what's required. Once announced, the CDO is at the center of regulatory issues, monetization, privacy, security, growth and innovation. Think of it as the executive equivalent of the fervor around data scientists.
Side note: During the "Key Trends in Artificial Intelligence and Machine Learning", Session led by Research VP Alexander Linden, mentioned that most Gartner clients do not have data scientists on staff, at least when it comes to 'deep learning' capabilities. I see this trend continuing.
Master Data Management – still at the core. Remember I said one thing in the middle, and it was sort of self-serving? As a person who comes from the BI, Big Data and Analytics world, I didn't give MDM much thought for the past 10 years. As it turns out, by day two of the conference, when over 1,700 analyst meetings were booked – the #2 most requested area for discussion was MDM for customers.
The fact that it was "MDM for Customers" indicates how bent the thinking has been around the segmented domain areas of MDM – customer, product, reference data, etc. This is a disservice to the audience, and Gartner to its credit has been talking about "multi-vector MDM" for some time now. In essence, due to industry consolidation (mega-vendors buying spree in 2009-10) and start-ups with narrow focus, organizations have been forced to classify their master data into one of these categories. Increasingly, not only do they need to have multiple domains mastered—they need the models to talk to each other across domains. Focus on one style, one use case, and few domains or industries leaves organizations who jumped into a technology before understanding the business benefits scrambling to retro-fit.
Multi-Vector Master Data Management (MDM)
The point is that MDM has become more relevant in recent years. As data volumes, system complexity and interdependence, and the need for data stewardship increase, the practice (not only technology) of ensuring semantic consistency in an enterprise-centric fashion is at the center of all business data requirements. This was the combination of Gartner's Top MDM minds – Bill O'Kane ("Top Four Reasons Your MDM Program Will Fail, and How to Avoid Them"), and Michael P. Moran ("MDM is Dead! Long Live MDM") thinking on the subject, surfaced across these and other sessions in the MDM Track at the Summit.
Artificial Intelligence. This is the one bubbling underneath the surface. As noted earlier, 'Bots' is a glitz topic, and machine learning has long been an interest area. This year, the path of Semantic Learning > Machine Learning > Artificial Intelligence is becoming a trend through both enterprise software and services. If software is eating the world, it's likely that AI is eating software.
Systems need to become more intelligent – the way that Google has made web searches idiot-proof (how often do you get a successful result from a misspelled search?); business users in the enterprise want software to know what they *meant* to do, no just what they asked for. As the requirement for things like data stewardship become the purview within a line of business (as it should be, for they have absolute context), the software they use will need to become smarter.
Smarter will take many forms—which don't necessarily require AI (that Google type-ahead feature is akin to semantic learning). The trend, though is clear. To the extent enterprise software can make it easier—through the use of smart algorithms, automation of repetitive tasks, smart suggestions based on past actions—it will proliferate.
The Gartner Data & Analytics Summit is evolving. The heritage BI & Analytics and EIM & MDM conferences have taken professionals who work on the seams where IT and business lines meet, moved through edges of the business analyst, data scientist, CIO and enterprise architect—and is moving squarely in the direction of becoming the conference for the CDO. To the extent the components of that discipline (BI, Analytics, MDM, Information Governance, etc.) come along for the ride may be dictated in large part by how relevant they are to t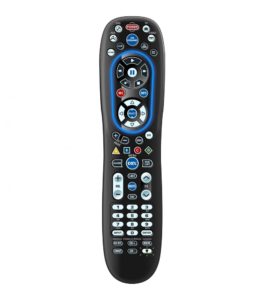 he evolving role of the CDO, and of the information-led business itself.
For me, I'm looking forward to catching what I missed at the US conference near Dallas when I attend the EMEA version in London—it's like having the Super Bowl on DVR.
If you enjoyed this post, check out the re-cap and slides from our session at the Gartner Summit with Digital Realty.