Turning GDPR into a Marketing Opportunity
by Michael Hiskey | July 25, 2017
This post originally appeared as an article for Martechadvisor on July 20, 2017.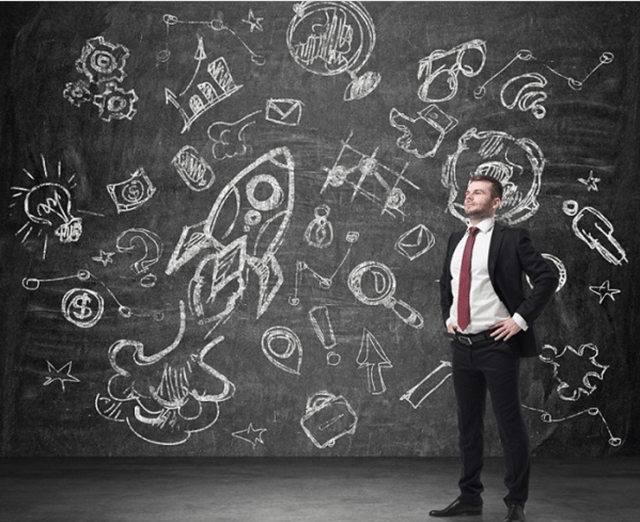 Can 200-plus pages of regulations curb breaches like the "WannaCry" ransomware attack that crippled computers around the globe in May? That is one of the EU's hopes for when its General Data Protection Regulation (GDPR) goes into effect in less than a year—and one that businesses should share, if they want to find new ways to, in a rapidly changing data climate, both attract customers and avoid the steep €20 Million (or four percent of annual global turnover) penalty for breaking the law.
Although the GDPR is the most comprehensive and consequential data privacy reform in history, it may be best known for Chapter 3, Article 17: Right to erasure, or the "right to be forgotten." This law, which gives a "data subject" the ability to have their data deleted, has legal precedent in 2014's Google Spain v AEPD, a case where the Court of Justice of the European Union (CJEU) stated that individuals had the right to stop search engines like Google from linking to news items that were "inadequate, irrelevant or no longer relevant, or excessive in relation to the purposes for which they were processed and in the light of the time that has elapsed."
This case provides just one example of the public's newfound attention on data—and most of them were not wins for businesses or consumers. In the UK, for instance, where the ransomware attack infiltrated 16 National Health Services organizations, the past two years alone have seen high-profile breaches at Wonga (payday loans), Three (telecom), Sports Direct (retail), Tesco (its banking arm), and Sage (accounting and HR software).
Each attack sheds light on the dangers of cyberspace by showing how shadowy criminals, which prey on innocent people with schemes as simple as phishing emails, are lose-lose situations for everyone. Customers learn the hard way to check credit cards statements, use stronger passwords, and exercise Personal Identifiable Information (PII) discretion, while on the business side, IT runs anxious security stresses tests and customer service struggles with angry calls and retention rates.
The GDPR aims to help businesses and customer's alike, and so its regulations should not be labeled a threat but an opportunity. By requiring businesses to have a clean, transparent, 360-degree view of customer data, the vast regulations can be recast as a massive Know Your Customer (KYC) initiative, which could have great implications for marketing, sales, and customer experience.
When the GDPR gives customers the right to be informed, for instance, businesses will have to demonstrated greater levels of data transparency. Every piece of customer information they collect could be subject to requests about its current and ultimate purpose. If they have to explain their precise data intentions to customers in clear and simple language, will they still create bundled consent forms with opaque language? Will they still squirrel away customer data some nebulous future use? Engaging in these common historical practices, where due to limited accountability data can be treated either haphazardly or rigorously, will become too expensive, with the price paid in either the GDPR noncompliance fine or costs like computing power, data storage, and new hires or consultant fees.
This scenario is just one of many businesses will encounter, but the endpoint is not businesses bearing new costs. When customers gain data privacy rights, data loses the ability to frequently change hands. With less data in circulation, its overall value increases, which incentivizes innovation. Companies that succeed in the face of new data regulations are the ones that find smarter, shrewder ways to use data to reach customers.
The starting point for this will be data management. It's important to remember that all data privacy issues begin with data itself. And with today's commercial transactions almost entirely digitized—online shopping, mobile banking, the Internet of Things, payments security—businesses must constantly, actively store, curate, and analyze their troves of data. In order to run the four modes of Analytics—prescriptive (what should happen), predictive (what might happen), descriptive (what is happening), diagnostic (what happened)—they must have rich, robust, reliable data, data that can deliver ROI.
The discipline best suited to handle this is Master Data Management (MDM), which Gartner defines as a "technology-enabled discipline in which business and IT work together to ensure the uniformity, accuracy, stewardship, semantic consistency and accountability of the enterprise's official shared master data assets."
MDM is a multi-faceted tool that services financials, sales, and management simultaneously. The newest MDM is agile and intelligent; it locates and solves problems that plague inefficient legacy systems: geographical errors, logistics mistakes, inadvertent table errors, data integration errors, data model errors, data report errors, even data entry error propagated throughout a system from code and metadata errors. Moreover, the next generation of MDM is an intuitive software that enables greater data ownership throughout the organization. This new breed of MDM ensures clean data throughout, and empowers ownership from IT down to the business-users.
Businesses that deploy the latest MDM systems will be ready to comply with all new GDPR regulations. In particular, that means the "accountability principle," which emphasizes data governance. But equally as important, they will gain a fuller, deeper understanding of their data. Authorities will have the right to ask for chronologically ordered sets of manual records that contain genetic data, biometric data, key-coded data, and personal data from IP addresses. Having that data on hand should compel businesses to translate compliance into employee and consumer confidence, to enhance organizational branding. It will allow them to protect sensitive, proprietary company data and to achieve a granular understanding of the organization. It will help them put the right data people in the right place, allow for streamlining and automation of internal processes that lower operational costs, and open avenues for future data projects.
What might future projects look like from a marketing perspective? They very well could involve Artificial Intelligence (AI) and Machine Learning (ML), two data-dependent areas that have already disrupted marketing in the B2B space. That, at least, Scott Brinker's theory at Chief Marketing Technologist Blog, where he cites marketing solutions integrated with Amazon's Alexa as an example of AI-UIs poised to shake up the marketing landscape.
But where his argument really becomes novel is when in its assertion that AI disruptions in marketing will not simplify marketing practices, as one might expect, but make them infinitely more complex. The main reason? That AI ultimately depends on successfully using data. As he writes: "The strategic advantage with plug-and-play AI is achieved by . . . the specific data you feed [the] algorithms. . . . The strategic battles with AI will be won by the scale, quality, relevance, and uniqueness of your data. Data quality will become ever more important." As AI, IoT, and other forces accelerate incoming flow of data, mastering your data becomes more important than ever. New-school MDM technologies are uniquely capable of turning this concern into a strength.
In his framing, markets for second- and third-party data will thrive, and the beneficiaries will be the businesses that have intelligent MDM platforms to accumulate and store the data, allowing them to create a data field from which AI can silo data, rather AI having to break down siloed data. That's one way to beat regulations and serve your customers.
To read the original article at martechadvisor.com, please follow this link.