IMA Financial CIO Michelle Vercellino Shares Why Master Data is the Missing Link
by Natacha Borodine | November 18, 2018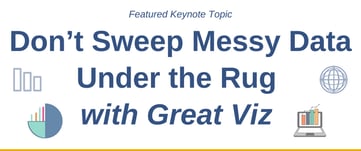 Michelle Vercellino was a lean six-sigma black belt and management consultant before becoming the CIO for IMA Financial. Today, her team is able to confidently lead efforts that span the insurance and financial services sector, armed with trusted data and accurate reports. In her keynote presentation at the MDM & Data Governance Summit in New York City, she made it clear that building trust (with verification) in operational data systems is essential.
The business case is the most important place to start for any project. Michelle talked about the drivers for business value in her data hub project, including the cost of poor data quality, the potential impact on client satisfaction, as well as the risk of not having trusted information in place, among other areas. In this process, she talked about the value of identifying stakeholders across the organization and understanding their specific requirements, concerns, and potential resistance to change. Armed with this information, she put in place plans to educate and remediate anything that would detract from the coordination of people, processes, and technology to put an ideal data hub solution in place.
Michelle and the team put together a prioritization framework to evaluate vendors, with an eye to the quality of the technology, fit with IMA's internal requirements, as well as culture fit between IMA and the vendor. Armed with this data, the team was able to then apply a human element to the decision process - and weighed the "culture fit" heavily in that analysis.
The journey up the data maturity curve at IMA included developing all of these understandings, and then enabling staff-level associates to curate and steward their own data. In this respect, having an intuitive data application like xDM made a world of difference as they pulled together 96 loose applications and legacy systems to support the business with a meaningful master data and governance framework that has paid big dividends.
Leveraging Semarchy as an Intelligent Data Hub, IMA addressed master, reference and application data management in parallel with governance and information workflows. In her presentation, she summarized some of the key learnings and best practices learned in the project. She then talked about the future plans for data systems at IMA, and the changing role of the CIO in modern business. Armed with trusted, accurate information, analytically-minded executives can be confident in their assertions and make informed business decisions that enable them to go beyond "gut decisions" to move the ball forward for their organizations.
Michelle will discuss why master data is the missing link in most decision management systems. She will also share her scorecard to effectively discern among data management platform capabilities. Finally, she will talk about lessons learned and best practices on the way to building an optimized data infrastructure with a reliable golden record at IMA.
Download the slides by clicking here or on button at the end of this post.
About IMA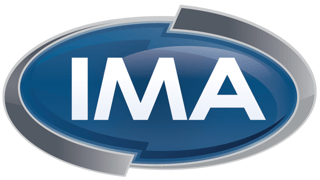 The IMA Financial Group, Inc. is a diversified financial services company focused on protecting the assets of its widely varied client base through insurance and wealth management solutions. Because IMA is 100-percent employee owned, the company's nearly 700 associates in Colorado, Kansas, Michigan, and Texas are empowered to provide customized solutions for their clients' unique needs.
About the Speaker: Michelle Vercellino, Chief Information Officer | IMA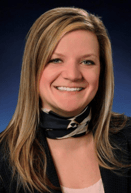 Michelle is the Chief Technology Officer & Chief Information Officer for The IMA Financial Group, Inc., leading the company in enabling innovative business solutions through supporting technologies and partnering with The IMA Financial Group's business units and subsidiaries to facilitate growth, scalability and operational efficiencies.