Semarchy Convergence Platform 1.3 provides new business-friendly data governance applications and data management workflows capabilities to support all MDM hub patterns.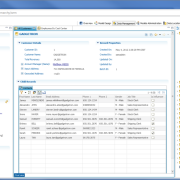 Business analysts, data stewards and application users using the Data Governance Applications can collaborate to govern and access the master data as it is now or as it was at any point in time. Browsing, authoring, validating and managing master data is simple for all users.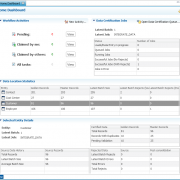 Applications are generated from the logical model. Application designers create business objects and dedicated forms, tables and hierarchies for an intuitive navigation.
The Home Dashboard provides an overview of the workflows and certification processes, as well as the summarized and detailed metrics of the hub.
Human workflows enable master data authoring, validation and duplicate records management. Using graphical human workflows, business users, data stewards and data owners can collaborate to contribute to the highest quality content for the master and golden data records.
Tasks are automatically assigned to user roles and claimed by users for processing. Workflows can involve different roles and users for authoring master data, managing duplicates and validating data manipulations.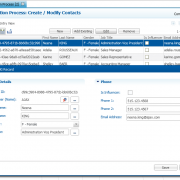 Data managed in a workflow is stored in a shared transaction. This transaction is isolated from the hub content, can be cancelled or submitted when the activity completes. The certification rules and processes defined for incoming source data also applies to the data manipulated via a workflow, which guarantees the highest consistency and quality of the certified data.
Semarchy Convergence™ Platform 1.3 supports all hub patterns: registry, consolidation, authoring and hybrid hubs. Mixing different patterns within the same hub as well as evolving from one hub pattern to another is also fully supported.