Semarchy Convergence for MDM 2.2 brings master data governance to the next level by introducing a redesigned user experience with enhanced interactivity.
This release delivers a brand new interface for business users and data stewards exercising master data governance.
The end user's interface is separated from the design-time workbench to provide simplified access to the master data. A streamlined layout shows only the content and options relevant for data governance, reorganized for higher efficiency.
This new layout is supported by an elegant new theme with a sleek modern icon set.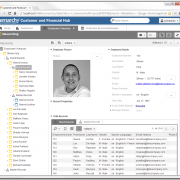 New Home Page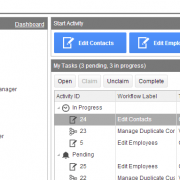 The entire hub is at your fingertips: Access your master data, manage your tasks, and start new workflows with just a few clicks.
Quick search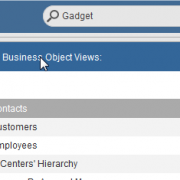 Searching your master data is a breeze with the new quick search. Select a view, and see the results of an instant full text search.
Direct Actions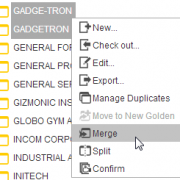 Workflows, data authoring (new, edit, checkout) and duplicate management (merge, split, move to golden) actions are now available in every editor. Right where you expect them!
Multi-tab Browsing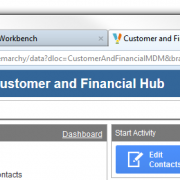 Open many browser tabs connected to one or more Convergence for MDM applications. You can browse and manipulate your master data faster than ever.
Direct URL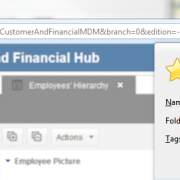 Bookmark and share URLs to return to the exact point in data stewardship that you want with a single click.
Convergence for MDM 2.2 adds great features for users authoring data in the hub: data entry is made simpler, faster and safer.
On-The-Fly Data Enhancement
Automatically standardize and enrich data as you type, as you change fields, or as you save the records. Fix postal addresses, verify emails and standardize phone numbers automatically as you enter them.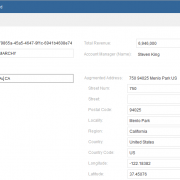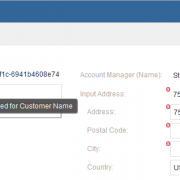 Interactive Data Validations
Convergence proactively warns you of possible errors. Configure it to enforce some rules as warnings while other rules prevent you from proceeding with invalid data. All forms and rules are generated automatically from the logical model data, so they are easy to develop and easy to modify.
Duplicate and Unique Key Detection
When a business user creates a record, he is immediately warned if a fuzzy-match exists. Errors are caught earlier, and he saves valuable time. Attempting to violate a unique key constraint instantly provokes a similar warning.
Concurrent Change Detection
Concurrent changes to a record are automatically detected! The user is guided to merge the new changes with his current version of the data.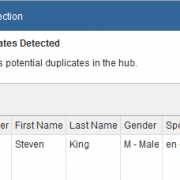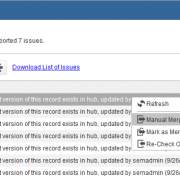 Designers benefit from the productivity features of Convergence for MDM 2.2 to deliver faster iterations for their MDM initiatives, including:
Simple diagram-based workflow design.
Powerful control over the user experience for data enrichment and validation.
Filters using related child records data.
Model export/import everywhere to transfer models across repositories at design-time and run-time.
New Transliteration Plug-in to standardize and fuzzy match data published in different languages and character sets.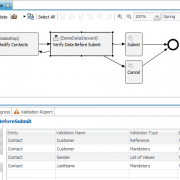 Download Convergence for MDM
Download Semarchy Convergence to discover these new features and experiment the power of the Evolutionary MDM platform!