New features in Semarchy xDM 4.3
by FX Nicolas | February 28, 2018
What's New in 4.3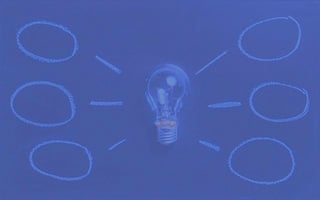 The latest release of Semarchy xDM, the leading platform for Intelligent MDM™ and Collaborative Data Governance is available globally today.

This new release introduces features to support data management projects as well as compliance initiatives, to turn regulatory constraints such as GDPR into business opportunities.
Hierarchies
The new hierarchical tree view component allows browsing the most complex data structures using business views. The tree view is easily configured in the model by the model designer with advanced capabilities to drive the hierarchy appearance by the data.
Business users can now use these hierarchies to navigate their charts of accounts, product families, corporate organization structures, or any other hierarchical data set.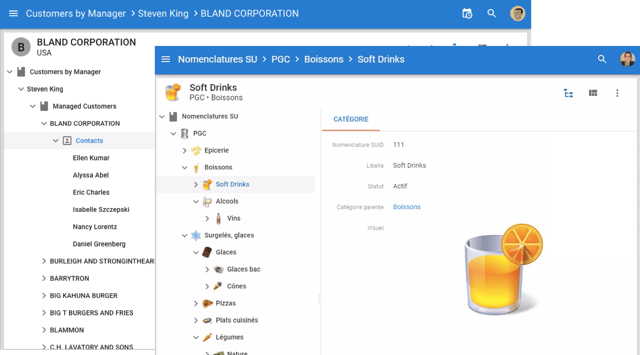 Fig. 1: Hierarchies can display any complex data structure with rich content.
Data Historization and History Browsing
This new release introduces an automated mechanism to historize golden and master data for all entities. Model designers can configure historization for new or existing entity in order to trace every record change, creation, update or deletion. Semarchy xDM automatically creates the structures and processes to store and maintain the record history.
Once historization is configured, MDM Applications allow business users to browse the hub at any point in the past, viewing data as it was before. They can also review the full history of changes for a given record. Record history is also available for integration via the built-in REST API.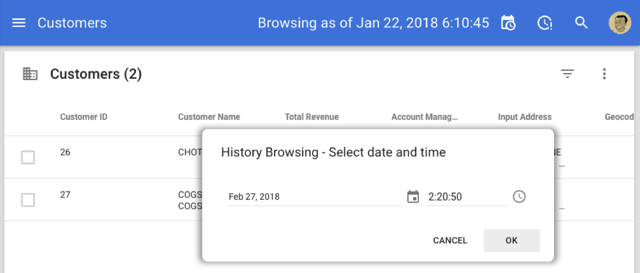 Fig. 2: Business users can easily start browsing the hub at a given point in time.
Using this feature, data architects can use the MDM hub as a safe storage for all data changes, and as a single point of truth for data traceability, available for both applications and business users. The MDM hub becomes a central point in the enterprise data architecture where the history of all critical data assets is preserved for compliance purposes.
Improved Authoring for Matched Records
Fuzzy and ID matched entities, used to store data matched and consolidated from various source applications, now support the following extended authoring capabilities.
Golden Authoring Improvements
Matched records now support golden data mass-update and import, automatically handling the differences between records created solely in the MDM hub and those consolidated from upstream systems.
Business users modifying consolidated golden records in the MDM application can use a new Value Picker component to select surviving values from the master records.
With these features, every consolidation and authoring pattern, even the most complex can be configured by model designers and made available to business users in a simple UX.
Author on Behalf of Publishers
Data stewards can now create, update, mass-update and import master records as well as fix errors on behalf of upstream applications (a.k.a. publishers), submitting them to matching and consolidation as if the new records or the changes were submitted by the upstream applications themselves.
Using this feature, stewards can proactively create or fix records in an interim period, until the upstream applications provide these records or fixes. They can also use this feature to perform ad-hoc data loads from source systems.
Soft and Hard Delete for all Records
This release introduces the possibility to configure deletion for all type of records. Model designers define which of the entities support deletion and how deletion propagates through the relationships to child entities. Using the propagation, the model design can decide, for example, to automatically delete all the addresses of a contact record when it is deleted, or prevent deleting a product family if it contains one or more products.
Data stewards and business users can perform physical (hard) and logical (soft) delete on consolidated golden records, automatically propagating these deletes to related records. Deletes automatically propagates to master as well as historical/lineage data automatically, yet keeping track of the delete operations.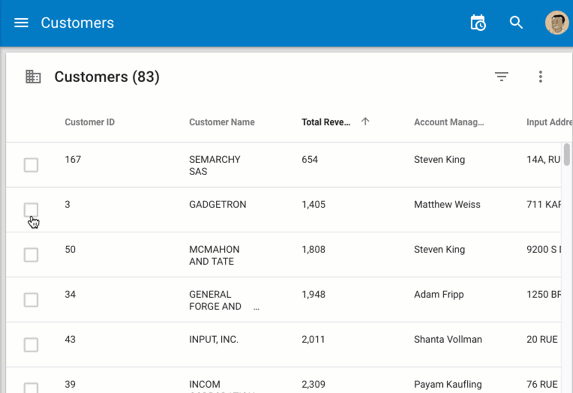 Fig. 3: Business users can easily delete records.
With this feature, the MDM hub becomes the central point in the enterprise data architecture, from which users trigger critical data deletion and propagate these deletions to downstream applications, in a secure and trusted environment supporting all compliance requirements.
Ready for GDPR
This latest release supports your GDPR compliance initiative:
Hard Deleting personal records consolidated in the MDM hub, coupled with the possibility to propagate these delete events to operational systems is a key process to enable the "right to be forgotten".
Data Historization, in addition to the existing traceability and lineage features built in Semarchy xDM allows you to control and trace personal information in a precise way.
Customizable and highly granular access privileges defined to access and act on the data contribute to the security of the data.
Download and Upgrade
Semarchy xDM version 4.3 is available today from our download page.
Customers using Semarchy xDM using version 3.x and 4.x can now upgrade to this release.