xDM 5.2 Makes Data Hub Match & Merge Even More Intuitive
by FX Nicolas | May 18, 2020
Match and Merge is a key capability of the Intelligent Data Hub. It allows you to quickly build a single view of records coming from a variety of heterogeneous sources. Semarchy xDM includes a high-performance built-in match and merge engine as a core component of its data quality capabilities. The engine supports common match and merge use cases, such as party data. It is also customizable to support any type of use case, for example, merging product data from multiple internal and external sources.


Semarchy xDM version 5.2 introduces major additions to its match and merge engine to align more closely with the intuitive expectations of data stewards and business users.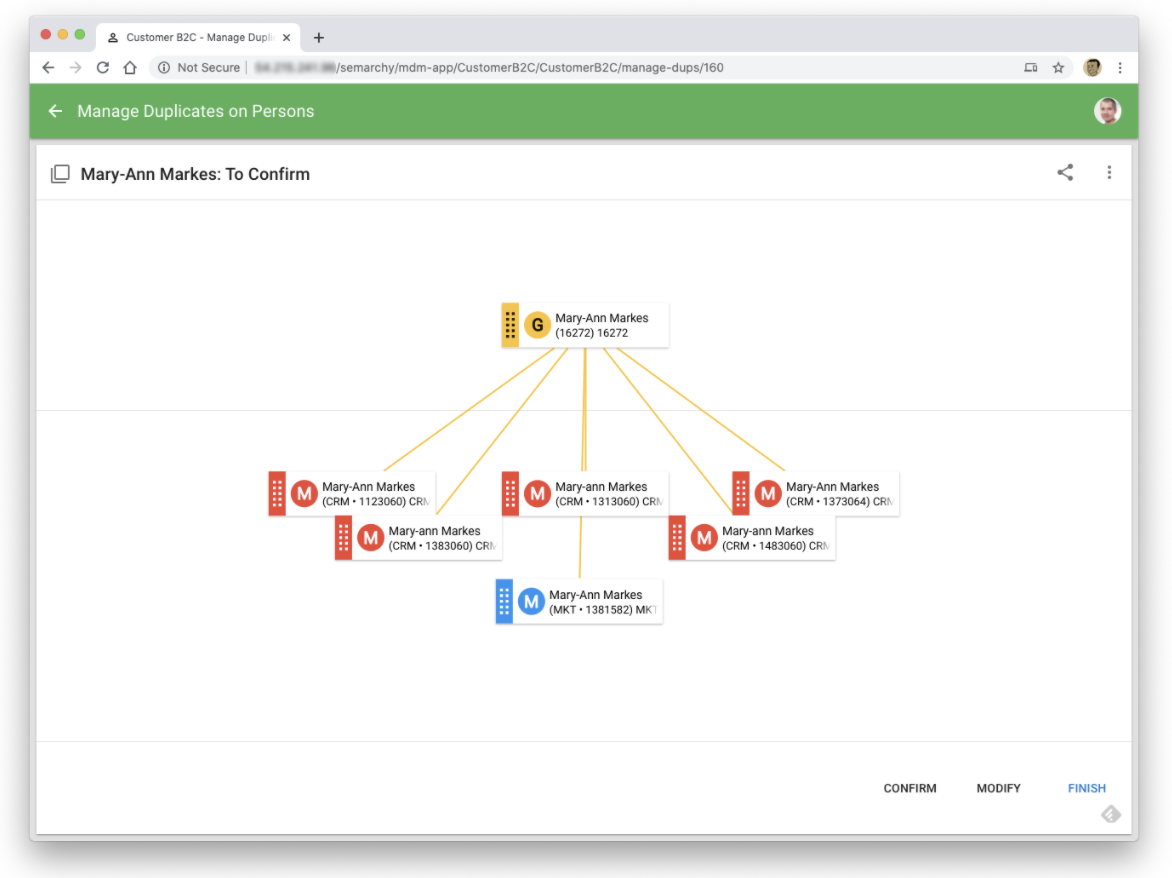 Transitive Scoring is a new algorithm to compute the similarity score of a group of matched records. It treats the score of each pair of matched records as a probability and combines these probabilities for all possible paths in the group. Using this algorithm, designers can define more accurate scores and thresholds for the groups without modifying existing match rules, resulting in more reliable similarity clusters, and requiring less human curation.
Multi-Iteration Grouping is another evolution of the match and merge engine. It uses a multi-pass algorithm to iteratively create subgroups with a high similarity score within larger groups with a lower similarity score. Designers can choose to turn this option with a simple checkbox resulting in less, but more accurate suggestions for the data stewards, and therefore reducing the time and effort spent in manual tasks.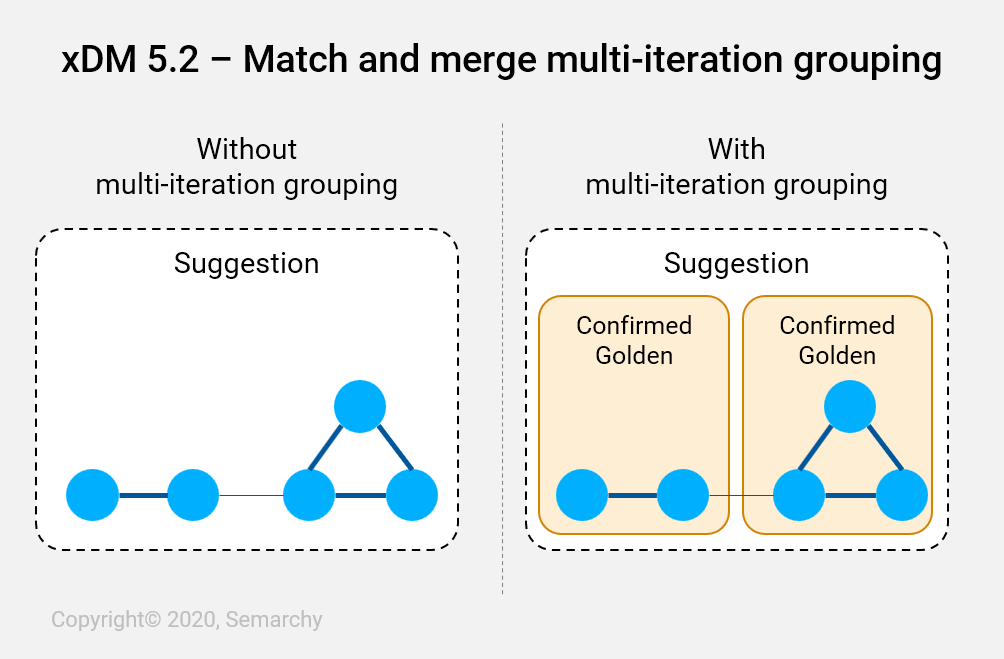 The xDM engine is also improved to support master records deletion in consolidation hub patterns. When a source record is deleted from a source system and this deletion is propagated to the data hub, data from this source is automatically "removed" from the consolidated golden record. Master deletion complements the data deletion capabilities that already exist in the xDM platform to support the CCPA/GDPR compliance efforts.


To support these new capabilities, the visualization and management of the match groups are enhanced with additional features, including custom coloring, link thickness, and direct access to match details.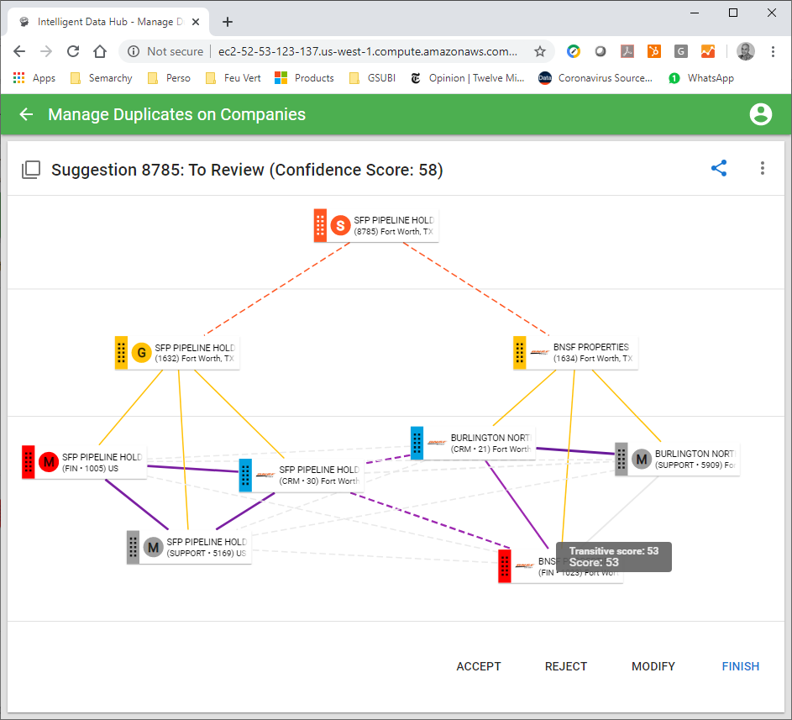 You can discover more of the new features of xDM 5.2 for integration and data literacy in
another blog post.
Get started with xDM on-premises or in the cloud today.